This Titleist TSR fairway woods review will show why these are some of the best clubs in 2023. After testing out Callaway, Cobra, and Titleist I was most impressed with these fairway woods.
They're a big change from the previous models in terms of appearance as they look amazing with their sleek all black design. Not to mention they're long, easy to hit, and have tons of loft options.
Titleist TSR Fairway Woods Review
If you don't love your driver, you need reliable fairway woods. I'm not sure if there is a better option than the new Titleist TSR woods. They're great looking, high launching, and have a style for every type of golfer.
Key Takeaways
Titleist offers four fairway wood options for all types of golfers.
The TSR fairway woods are a great upgrade from TSi woods.
The TSR3 has the most adjustability thanks to the weight track and adjustable hosel.
Keep reading to learn why these are some of the best fairway woods for any type of player.
Updated Design
Titleist made two big changes from the previous TSi fairway woods. First is the newly updated hosel. As they said on their website, "This new design removes unwanted weight, located high and towards the heel, freeing Titleist engineers to make sizable improvements to multiple areas of performance. A simple change that unlocks impressive rewards."
Not to mention the ultra low, face center CG. This moves the weight perfectly to create more ball speed which means higher launch and more forgiveness.
Surefit Adjustability
Titleist has always been great about making their drivers, woods, and hybrids adjustable (unlike some brands). I had a non-adjustable 3W and hybrid in 2022 and hated it – I like having the option to tweak it based on trajectory and ball flight with different shafts. But you don't have to worry about that with these woods as Titleist offers "Sure Fit Adjustability" with all of their drivers, woods, and hybrids.
Multiple Clubhead Options
One thing I always love about Titleist golf clubs is the variety of models. Whether you're a beginner golfer to a Tour pro (or anywhere in between) there is a clubhead that is suited for your swing.
While there are four Titleist driver options (TSR1-4) there are only three for fairway woods which is still better than most brands. Here is a quick recap of each type to see which one is best for your swing.
TSR1
This model is their largest clubhead and geared toward higher handicap golfers. What makes it such a great pick for a lot of golfers is the ultra lightweight design. This makes it easy to generate speed even if you don't swing it that fast.
Plus, they have a new hosel which shifts the CG lower and deeper so it's even more forgiving. Not to mention easy to launch higher as well. This club comes with a very lightweight shaft (45 grams) which also helps create a high launch.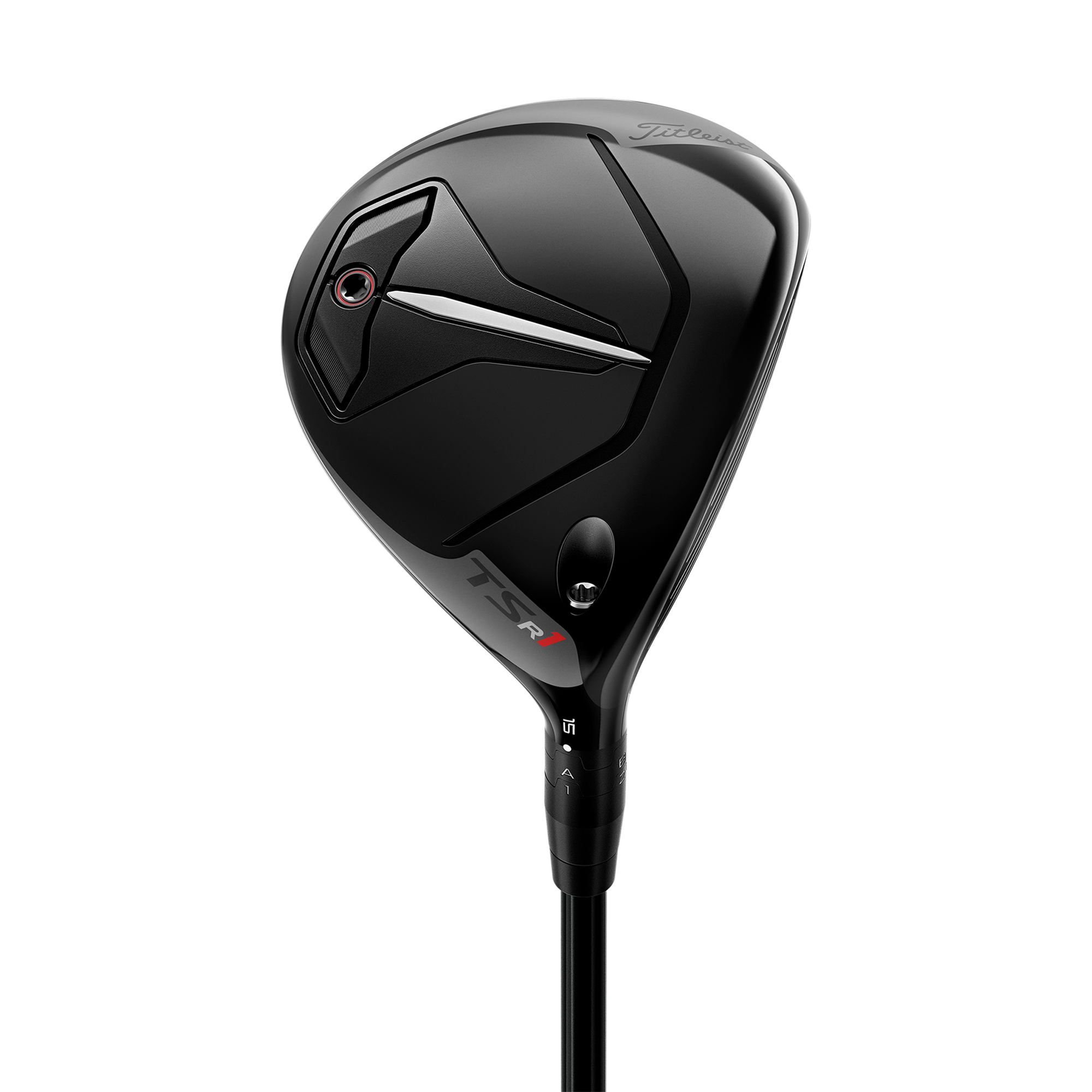 These woods are available in 15, 18, 20, and 23 degrees. Unfortunately, only one shaft choice is offered (the MCA MMT Speedmesh) in regular or stiff flex.
TSR2
The second model from Titleist is the TSR2 which is geared toward mid-handicap golfers. It's smaller than the TSR1 but bigger than the less forgiving TSR3. Plus, it has a lot more shaft choices than the TSR1.
This fairway wood makes it easy to launch it high, optimize ball speed, and still provide plenty of forgiveness. It's a great mix of workability with forgiveness to give you tons of confidence on the tee or the fairway.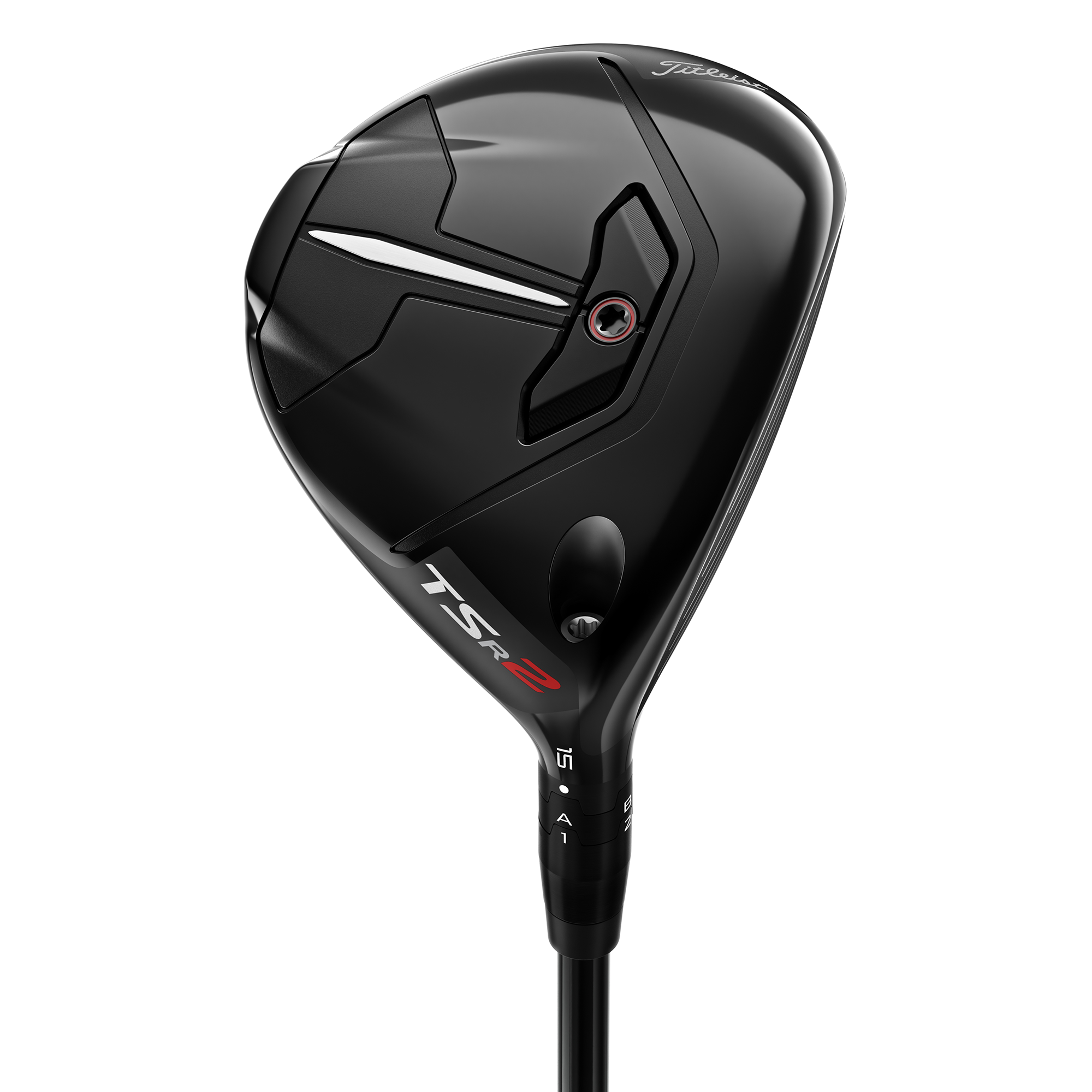 These fairway woods come with four stock shaft choices; two from Tensei and two from HZRDUS. Or, you can splurge on a premium Graphite Design shaft for an extra cost.
Additionally, you can choose from a 15, 16.5, 18, and 21 degree loft option. The 21-degree is a 7-wood and even used by Tour players!
TSR3
The final option is the TSR3 which is the smallest clubhead of the three models. This is a "player preferred" club that is built more for workability and shot shaping instead of forgiveness.
Not only does this club have the adjustable hosel, it also has a sliding weight track. As Titleist said, "TSR3 Fairways feature a new, easier to adjust 5-position SureFit Adjustable CG Track System that offers both a wider adjustment range and greater precision. A deeper CG improves accuracy."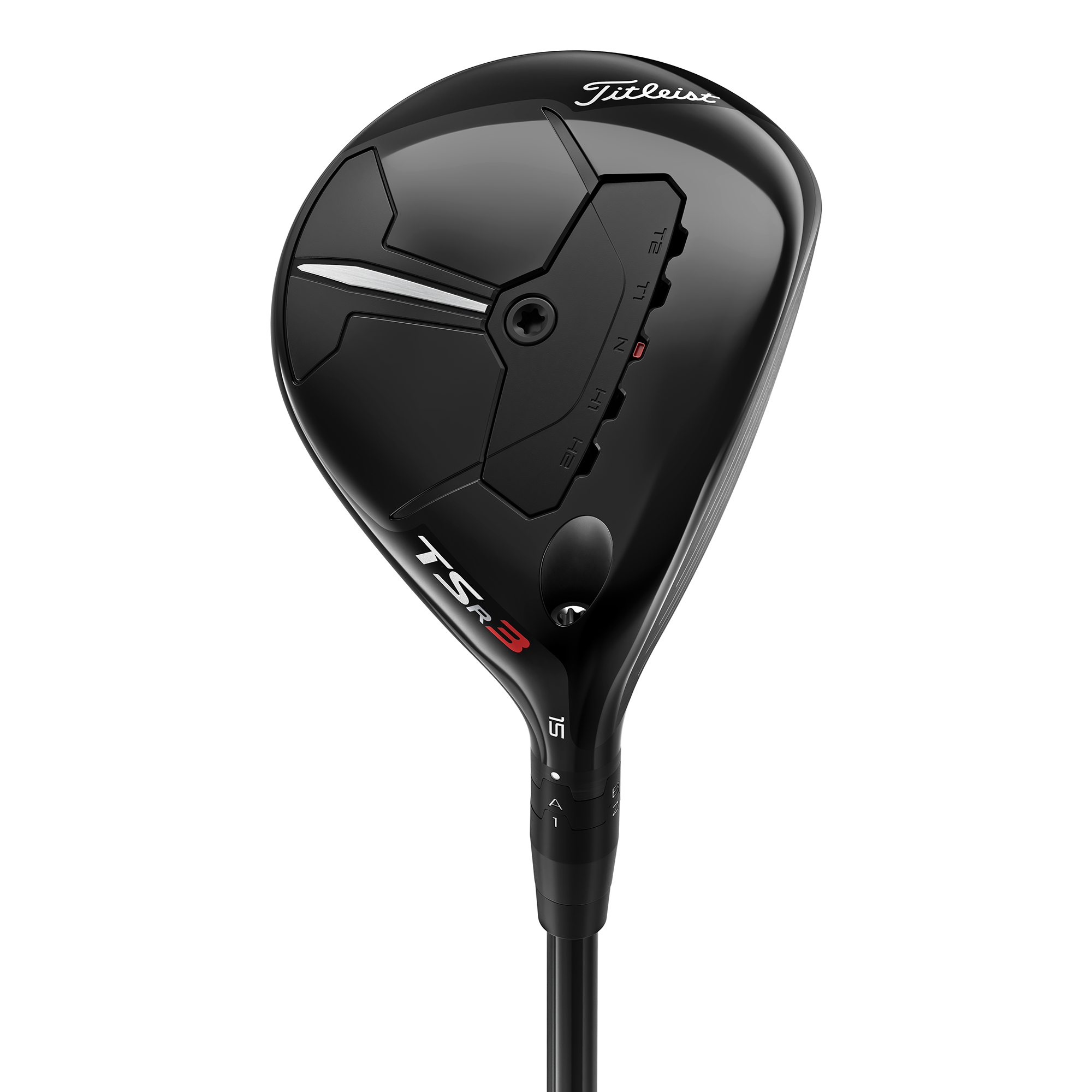 Lower handicap golfers will love this feature as you can adjust it in a ton of different positions. Whether you want to hit high, low, straight, fade, or draw, this club makes it easy to do.
Lastly, this fairway wood is offered in 13.5, 15, 16.5, or 18 degrees. The 13.5 is a great option for players who like to hit 3-wood off the tee while the 16.5 is closer to a 4-wood. The 1.5 degree difference makes it much easier to hit off the deck.
FAQs About Titleist Golf Clubs
Do you have more questions about Titleist golf clubs? If so, keep reading to see how their woods, hybrids or long irons can help your game.
Is the TSi or TSR fairway wood better?
The TSi is Titleist's older model of drivers and fairway woods. They were great but I think the TSR is a major upgrade as they look better, sound amazing, and have a great feel. Not to mention they are "hot" aka long! You can see a review of the TSi fairway woods here.
Which Titleist fairway wood is easiest to hit?
The TSR1 is the easiest and most forgiving fairway wood from Titleist. It has the largest clubhead of the three and easiest to hit shafts as well. There's no doubt this is a great club for beginners who want maximum distance and forgiveness.
What is the difference between the TSR2 and TSR2+ fairway wood?
The TSR2 is a fairway wood geared toward the mid-handicap golfer and offered in a few different loft options. The TSR2+ is the same club but only offered in a 13 degree loft – which is a strong 3-wood.
This club isn't for the everyday golfer as the loft makes it difficult to hit consistently, especially off the fairway. However, it does have a slightly larger profile than the TSR2 and is geared to be hit off the tee more than the fairway. Low handicap and Tour guys love it as it's a great option to hit more fairways.
As Titleist said, "With a larger profile, taller face, and a low, deep CG, it plays like a longer, more forgiving, tee-biased 3W. It gives any player yet another way to gain strokes from the tee and fairway."
What is the difference between the TSR2 and TSR3 fairway wood?
The TSR2 is slightly bigger than the TSR3 and built for mid-handicap golfers. While the TSR3 has a smaller head, adjustable weight track, and built more for workability. The TSR3 is a favorite among Tour golfers, low handicap golfers, and players who like to shape shots.
My Experience
Titleist has been dominating the golf club world for a long time and these woods are another winner. If you play the Titleist drivers, these are a no-brainer move as they're long, easy to hit, and high launching. Plus, with three models and tons of shafts to choose from it's easy to find the right one for your swing.
Final Thoughts
Titleist wants to help make the game easier.
Their fairway woods, hybrids, and long irons make typically tough shots significantly easier. While they aren't cheap, they are extremely high-quality and great for all types of golfers. Find the right club head/shaft pairing to improve your long game and have more confidence with fairway woods.
>> You can pick up your TSR fairway metal woods here.
Have you tried the new Titleist fairway woods?
Let us know in the comments below.
Also, don't forget to read: