If you love the Titleist TSI driver line, then you need to check out the matching fairway woods too. The new Titleist TSI fairway woods are a phenomenal upgrade from the previous TS series, and easy to see why they're so popular.
While most golfers focus on finding a driver they love, fairway woods are just as important.
Because if things aren't going well with your driver, it's important to have a 3-wood that you can get into the short grass. Plus, you also want fairway woods that are easy to hit off the deck so you can attack par 5's in two or long par 4's. This makes it so much easier to give yourself more scoring opportunities so that you can shoot lower scores.
If you need some new fairway woods, I highly recommend the TSI series. Keep reading to learn everything you need to know about the latest fairway woods from Titleist.
Titleist TSi Fairway Wood Review
Before diving into the three models of the TSi woods, let's talk about the commonalities they all share. Appearance wise, I would argue these are some of the cleanest looking clubs on the market. Their all black design, clean lines, and overall appearance make them second to none when you address the golf ball.
Not to mention, each model has….
Active Recoil Channel
The first feature to mention is the new, active recoil channel, thanks to the refined ARC 4.0 technology. This aligns the CG so that you can generate fast ball speeds across the face – essentially making off center strikes much better. What makes this even more impressive is that if you hit it thin and low on the face, you'll still get a "good miss."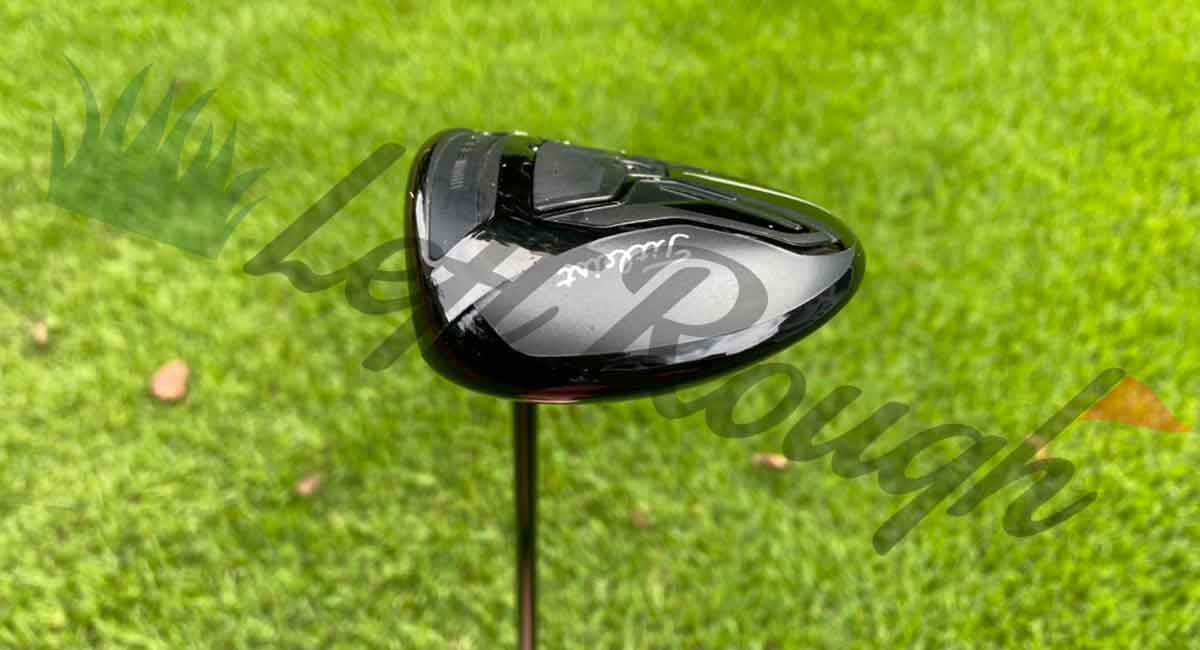 Optimized Weight Distribution
These Titleist fairway woods have an incredibly thin crown on all three models. This, paired with variable face thickness, makes it easy to launch almost any shot high and minimize spin. The result is a fairway wood that delivers distance and accuracy basically anywhere you hit it on the club face.
Performance-Tuned Adjustability
One of the biggest perks is that adjustability that is offered among the TSi drivers and fairway woods. This makes it easier to tune the club to your individual preferences and match your ideal ball flight. Unfortunately, other manufacturers like Callaway have abandoned this adjustable hosel, making it harder to customize your fairway woods.
Now that you have a better understanding of what makes this family of fairway woods so great, let's dive into the specifics. As I mentioned in the intro, there are three different types of fairway woods to choose from inside the TSi family.
Titleist TSi1 Fairway
The first model is the TSi1 fairway wood. It's also one of the biggest differences between the TSi series vs. the previous TS woods and drivers. With the previous models, there were only two choices, making it harder for some golfers to choose the right one for their game.
But with the addition of the TSi1, it should be easier for golfers to find one that suits your game. The TSi1 is geared toward higher handicap players who need ultimate forgiveness above all else. Since it is so forgiving, it's also much easier to launch than the two other models as well.
On their website, Titleist said, "For players with moderate swing speeds seeking an ultra-lightweight configuration to help maximize distance. Features an ultra-lightweight configuration – 50g lighter than standard fairways – for easy launch and control."
That's right, 50 grams lighter than the TSi2 or the TSi3!
The head shape is more modern (aka bigger) than the other two and features high launch with mid-spin characteristics. The number one priority with these fairway woods is forgiveness, not workability.
If you're someone who just wants help hitting it from the turf and isn't concerned about shot shaping, this is the model for you. Not to mention, if you hate hitting driver off the tee, you will likely find the 15 degree three wood as a great alternative as well.
The TSi1 is available in 15, 18, 20, and 23 degree loft options.
This is another big difference from the TSi2 or TSi3, as neither of those offer a 23 degree option. The 23 degree option is a great alternative for a hard to hit long iron or even a hybrid.
Finally, since this club is geared towards higher handicap players, there is only one shaft option. The stock shaft (premium options aren't offered) is the Aldila Ascent UL. It comes in a 35 or 40 gram shaft weight with regular or stiff flex, and geared toward a high launch.
If you love the Titleist TSi1 driver, then play these fairway woods! The shafts and club characteristics are the same, making it a great choice for beginners or high handicap golfers.
Titleist TSi2 Fairway
The second model is the TSi2 fairway wood, which is much more of an all around fairway wood. This is an upgraded version of the Titleist TS2. It offers the same amount of launch but much lower spin than the TSi1 series.
While it's not as forgiving as the TSi1, it still has enough forgiveness and is geared toward mid-handicap players. Since it is a slightly smaller design, you should still notice additional workability as well. This should help you shape shots into greens and work the ball both ways without any issues.
The TSi2 fairway woods are offered in five different loft options; 13.5, 15, 16.5, 18, and 21 degrees. But for most players, I would recommend the 15 degree for a 3-wood loft, as the 13.5 isn't easy to hit off the deck.
Aside from the multiple loft options, there are tons of shafts to choose from as well.
7 Shafts To Choose From
Since the TSi2 is an "all around" performance club, it makes sense that there are additional shaft options. You can choose from four stock shaft options and three premium upgraded options.
The stock shafts include:
Tensei AV White: Available in 65 or 75 gram weight and provides the lowest launch of the seven shafts.
Tensei AV Blue: Available in 55 or 65 gram and offers a higher launch than the AV white. Ideal for mid-handicap players, as the lighter shaft will help with ball speed and higher launch angle.
Kuro Kage Black DC: Available in 50 or 55 gram launch and offers the highest launch characteristics of any shaft.
HZRDUS Smoke Black: Available in 60 or 70 gram weight options and offers a low to mid-launch.
If you play the TSi2 or the TSi3 driver, these are great woods to add to your bag.
Titleist TSi3 Fairway
The third model is the TSi3 fairway wood, which is the least forgiving of the three models. This traditional head shape is all about workability and geared toward solid ball strikers.
If you're an inconsistent ball striker and need extra forgiveness, opt for one of the first two models instead. But if you're a low handicap golfer, who wants plenty of workability, this is a great option for you.
What makes this model so different from the first two is the performance-tuned adjustability.
The TSi3 fairways also offer SureFit track technology, unlike the other two models. This makes it easy to adjust the head of the club into a neutral, fade, or draw ball flight. If you play the Titleist TSi3 driver and like the adjustability, then I'm sure you'll love this fairway wood too.
As Titleist said on their website, "Players who create more consistent contact and require more precise control over CG placement. With a new Adjustable CG Track Design for advanced speed-tuned performance."
It is a mid-launch, low spin fairway wood that is all about all-around performance. This is why it's a favorite among PGA Tour guys like Justin Thomas and Jordan Speith.
There are four different lofts available for this "player's" club: 13.5, 15, 16.5, and 18 degrees. Unfortunately, the 13.5 and 18 degree models are only available for right-handed players (sorry lefties).
7 Shafts To Choose From
Since the TSi3 is geared toward extreme workability and made for shot shapers, it makes sense there are additional shaft options. You can choose from the same four stock shaft options from the TSi2 and three premium upgrade options.
Here is a breakdown of the three premium options (which are an upgraded charge and usually only available directly from Titleist):
Tour AD Di: This premium shaft is available from 55 to 85 gram weight options, which makes it easy for players to customize for their game. The heavier the shaft, the lower the launch characteristics for each different model. For example, the 55 gram option is only available in regular or stiff flex and offers mid to high launch. While the 83 gram option is only available for stiff/x-stiff and offers low to mid-launch.
Tour AD IZ: Similar to the AD Di, this shaft is available in 54 to 85 grams in weight. The biggest difference in this shaft is the launch, which is a mid-launch.
Tour AD XC: The final premium upgrade is the Tour AD XC shaft, which comes in 54 -83 grams. Like the AD DI shaft, the launch changes based on weight and range from high to low-mid launch. With this fairway wood shaft, the more weight and extra flex equals lower launch and is ideal for consistent ball strikers.
If you play the TSi3 or the TSi4 driver, these are a great addition to your game.
Additional Fairway Wood Options
While I think you will love one of the three Titleist fairway woods, I wanted to offer a few alternatives as well. Here are some of the best options if you're not fully sold on the Titleist TSi fairway woods.
Ping Fairway Woods
Another top pick with drivers and fairway woods are the latest from Ping. They have a very diversified product line for any type of golfer, but here are two of our favorites:
G425 Max: This is the closest equivalent to the TSi1 fairway wood and is all about forgiveness. It's also adjustable and has "Spinsistency" to help create more consistent spin performance regardless of contact. The G425 Max is another great pick for higher handicap golfers who want help in their long game.
G425 LST: This is a smaller, more compact head than the Max and produces a flatter, lower spinning trajectory. Ideal for more consistent players who want a trusty 3-wood off the tee or off the deck.
TaylorMade SIM2 Fairway Woods
The second alternative to the Titleist fairway woods is the latest from TaylorMade. The new SIM2 fairway woods come in three different choices, including:
Sim2: The original Sim2 design is most comparable to the TSi300. This is a wood made for low handicap golfers who want maximum shot shaping and accuracy.
Sim2 Max: The "Max" version of the Sim2 is more forgiving and comparable with the TSi200.
Sim 2 Max D: Finally, this club offers the same benefits as the Sim2 Max, but the "D" stands for draw bias. This club is engineered to make it easier to turn the ball over (or at least help straighten out that slice).

Click here to learn more about them now!
Callaway Epic Fairway Woods
Callaway offers great fairway woods as well, but they have one downside – only two types of fairway woods. Which makes them fall into the trap of the previous 917 fairway woods and makes golfers choose workability or forgiveness. But if you know your game and which one you need for your swing, here is a quick overview of both options:
Epic Max: These are the more forgiving of the two clubs and geared towards mid to high handicap players. These are not meant for workability, but instead distance and forgiveness. This is a high launch, mid-high spin wood that has a draw bias built-in. The one perk about these woods is that they have six loft options (including a "heavenwood"). These are great for players who don't like long irons and want maximum forgiveness.
Epic Speed: This is the less forgiving model that is preferred by lower handicap players. This model features a mid-launch and low-mid spin with all the same great technology of the Epic Speed series. It also has a slight draw bias and is available in 3+, 3, 4, 5, and 7 wood.
The biggest disadvantage about these woods is that neither of them offer much adjustability. The hosel isn't adjustable, so the loft you buy is the loft it will always stay at. Plus, there are no sliding weight features either.
But if you like the look and feel of Callaway drivers/woods, these are another great alternative.
FAQs About Titleist Fairway Woods
Do you have more questions about the newest fairway woods from Titleist? If so, hopefully we'll answer your questions in the FAQ and answers below.
What is the best fairway wood for a high handicapper?
I would argue that the Titleist TSi1 fairway wood is one of the best fairway woods for high handicap golfers or beginners. It's lightweight, extremely forgiving, and makes it easy to launch the ball high (even when you're hitting it from the fairway and not off a tee).
Other good options include:
Can you adjust the lofts of Titleist fairway woods?
Yes!
Unlike other woods on the market, you can adjust the loft and ideal shot shape for these clubs. Thanks to the Surefit technology, you get to tweak each fairway wood and driver to your ideal settings.
The only difference is the TSi3 has additional adjustability thanks to the Surefit CG track technology. You can adjust these woods into a neutral, fade, or draw ball flight. Plus, you can still adjust the loft and hosel settings as well.
Is it better to have a 3 or 5-wood?
For most golfers, I would say that you need both!
A 3 wood is great to hit off the tee and if you have a good lie in the fairway to attack a par 5. While a 5-wood is more versatile and can be hit on long par 3s, from the fairway, or even rough.
If you do choose to carry a 3 and 5 wood, the key is to make sure there's enough loft between the two woods. The last thing you want is two clubs in your bag that go nearly the same distance.
A general rule of thumb is to have 4-5 degrees of loft between your 3 wood and 5 wood.
Most mid-handicap golfers would benefit from a 15 degree three wood and a 19 degree 5 wood. But if you're not as experienced, opt for 16 and 21, as the extra degree of loft will help get the ball airborne easier. While lower handicap golfers can use 13.5-15 degrees and a 5 wood, driving iron, or hybrid.
Final Thoughts
The latest fairway woods from Titleist have been a huge success among pros and amateurs alike. They're a great upgrade from the TS series, and the extra choice in the TSi1 for higher handicap players is a welcome addition for so many golfers.
While there is tons of great technology in these clubs, make sure you buy the right ones for your game! As a quick reminder:
TSi1: Geared toward higher handicap players who need help with launch and forgiveness.
TSi2: An all around fairway wood that is forgiving but still offers some workability too.
TSi3: A fairway wood geared toward low handicap players who want workability over forgiveness.
Lastly, make sure you buy the right shaft options if you choose to go with the TSi2 or TSi3. Your shaft plays a huge role in getting the most out of the club, so make sure to find one with the right launch characteristics and flex.
Click here to learn more about these Titleist fairway woods now.