Golf Club Selection Made Easy
Walk into any golf store and you'll see enough variety and models of golf clubs to make your head spin.  
If you are an experienced golfer, you probably know your way around the aisles and at least have a fighting chance of finding the right golf club.
But if you're a beginner, good luck.  
We're here to help.  Whether you are looking for a new driver or new set of irons… Keep reading below to find the right golf clubs for you.
Having the right driver is essential.  Put the wrong driver in your bag and you'll find yourself hitting the ball all over the course with ZERO distance.  But have the right driver in your hand and you'll be finding fairways and hitting it past the rest of your foursome.
When selecting drivers, being honest about the type of player you are is the biggest step. Purchasing a driver that is designed for a different skill set is a really big problem.  We break down drivers into three categories below (as do most OEMs):
Also, make sure you take a look at our article on driver shaft length.  Not all manufacturers have the same standard length.  And length can have a big impact on how well you hit your new driver.
Driver is only one part of the long game.  Sure, it's nice hitting bombs off the tee, but sometimes the situation calls for something different off the tee.
Let's not forget about conquering those Par 5s in 2.  For that, you'll need a little distance out of the fairway.  For most players, that means having a good 3 wood or 5 wood.  If you could use a little extra help on these shots, these are the fairway woods designed to help beginners or high handicaps.  If you are the type of player looking for more shot-making ability from your fairway woods, these models are made with intermediate to better players in mind.
What about the long irons?  These days very few players carry them in the bag anymore.  Instead, most players prefer using hybrids.  Here are our recommendations for some good hybrids to put in your bag.  
Of late, driving irons are becoming more and more popular.  These clubs barely resemble the old 1 irons from years ago.  These are forgiving and easy to hit if you MUST find a fairway.  Playing competition golf, you may find yourself needing to seriously consider putting a driving iron in your bag.  Here are our picks for some driving irons to consider.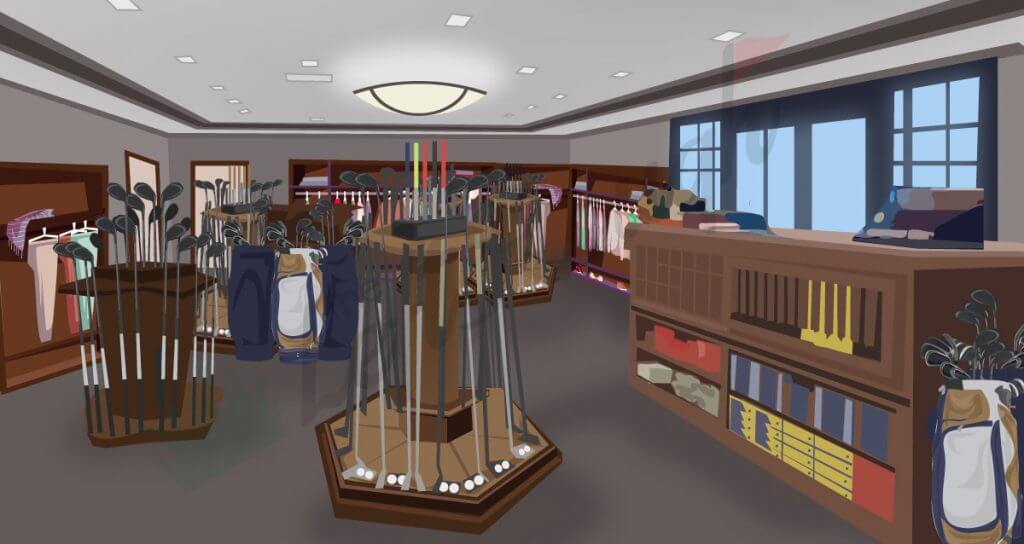 Hopefully the recommendations above, put some long clubs in your bag that helped you find the fairway.  Now it's time to hit that iron or wedge close and give yourself a look at birdie.
Irons are really broken into several different segments:
Super Game Improvement Irons
Game Improvement Irons
Game Enhancement Irons
Player's Irons
If you are not breaking 100, you will want to stick to the first category above and check out our review of irons for beginners and high handicaps.  
If you are consistently breaking 90, you can go with any of the next three categories depending on whether or not you are a strong ball striker.   This piece will help guide you.
If you are a senior golfer, these senior golf irons will be the ones that you need to look at.  Female golfers, should look at these clubs and iron sets.  We've even got a guide to buying golf clubs for kids.
Also, with the success of Bryson DeChambeau lately Single Length irons are extremely popular.  But if you're considering making the change, make sure to read our post on the pro's & con's of Single length irons.
But it's not always the irons that give you your best chance at birdie (or save par).  
Many players go out and purchase wedges made for tour players because that's what they saw on TV.  But this only makes golf even harder!  Having the right wedges will keep your scorecard looking good and save you a lot of frustration.  Here are our favorite wedges for players that could use a little extra help from the fairway and around the greens.  If you are struggling with your chipping, you may want to look at carrying a chipper in your bag.
You're not alone.  Everyone loves to spend time looking at new drivers.  However, at some point in your golf journey you will realize that a good putter is worth it's weight in gold.
When trying to select a new putter, there are a myriad of things to consider.  
In golf, there are several different styles to choose from:
If you are just starting out in golf, you'll want to make sure to read our article about the best putter for a beginner.
Congratulations, you've found a set of golf clubs that you love.  However, you need to take care of your clubs so they continue to take care of you on the course.
Outside of regular cleaning, taking care of your grips should be at the top of your list.  After your grips wear out (I like to change mine out every Spring), you will need to regrip your clubs.  Obviously, you could pay someone to regrip the clubs for you, but with a small investment of time you could do it yourself for a fraction of the cost.  Click here to learn how.
The biggest mistake people make in the regripping process, is selecting the wrong grip size or just going cheap and ending up with a bad grip.  See this article to learn exactly what size grip you should be playing.  You can go here to learn about some grips that we are big fans of.
Finally, don't sleep on upgrading your shafts at some point.  The right shaft can make yards of improvement!  Here's everything you need to know about premium golf shafts.
It's pretty simple, play the wrong clubs and you are probably going to play bad. But put the right clubs in your bag, and even a bad player can enjoy golf and see their potential reached.
Instead of just going out and grabbing the golf clubs you see advertised on TV (or the ones you see Tiger play), take the time to study the clubs out there and find the right clubs for you. Your scorecard will thank you!