Looking for a new golf driver for 2021?
We know how you feel. Nothing beats bombing one off the tee and straight down the middle, except blasting it down the middle twenty yards past everyone else.
You get to innocently say things like "is that my ball way up there," or "gee, my long irons are getting a lot of rest today."
Today's drivers will get you further and straighter down the fairway than ever before. Every one of them boasts new levels of distance, forgiveness, and adjustability.
Let's see if we can help with this short primer and rundown on the best new golf drivers 2021 has to offer. If you need a little help in knowing what to look for, pay attention to our New Driver FAQ about halfway through the article. For the discount minded golfer, at the end of the article we have a quick review of the best drivers of 2020.
Our Picks for Best Drivers of 2021
Callaway Epic Speed – Best All-Around Driver
TaylorMade SIM 2 Driver – Runner-Up Best Driver
Cobra King Radspeed Driver – Best Value Driver
Editorial Note: If you are a beginner or high handicapper, you might want to read our guide to the best drivers for beginners before you tackle this article. Also, if you battle a chronic slice, you will want to check out our review of the best drivers for a slice. Senior Golfers should head over here.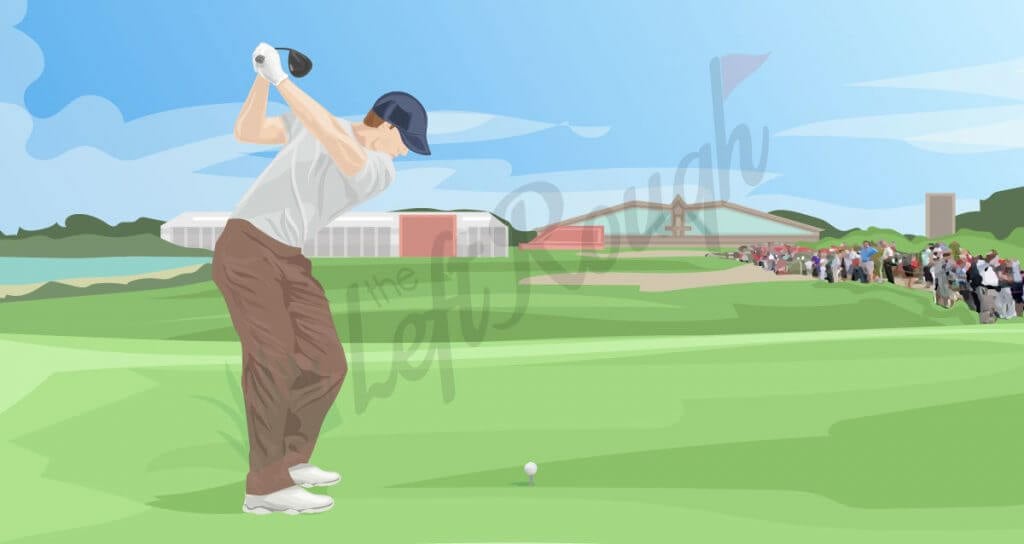 Best Golf Driver Reviews 2021
1. TaylorMade SIM 2 Driver
In 2021, TaylorMade pulled out all the stops with their new Sim 2 family of drivers. Each year, they are one of the top brands who make great clubs for golfers of all skill levels.
But in 2021, they nearly remade nearly every aspect from the original model for nice updates.The emphasis for the new models of drivers were two things; distance and forgiveness. Two things that golfers can never get enough of, am I right?
Thanks to it's Forged Ring Construction, the TaylorMade Sim 2 driver is longer than the original SIM from 2020. It also has a lightweight and high strength aluminum design that will produce some great results when you tee it up. Not to mention, can do wonders for your confidence as well.
One thing that it isn't too different from the original SIM is the clubhead shape itself. Both were made to be more aerodynamic to increase swing speeds naturally and isn't a huge shift from last year.
But the biggest difference is the extra forgiveness with it's high MOI (moment of inertia) with a 16g steel weight at the back of the club. This helps with optimal launch angles and keeps spin low for more carry and roll out.
Pros:
Increased distance. TaylorMade wanted to keep pushing the limits and delivered with this new driver for 2021.
Speed Injected Twist Face technology. This helps offset shots on the heel and toe by reducing spin and increasing distance.
Three models available. The SIM 2 Max is more forgiving than the SIM 2 and the Sim 2 Max D is the most forgiving. The Max D also has the most forgiveness and highest launch as well.
Amazing stock shafts. Whether you go with the Tensei AV Series or the HZRDUS Smoke, you can't go wrong with either shaft (which are normally a hefty upgrade).
Cons:
Color scheme. Not everyone will love the loud blue color but you can get it customized if you really want to change it.
Look at address. For some golfers, it's a tough switch if you're playing a Titleist or Callaway driver right now. The shape is very different at address and could take some getting used to.
Verdict
Taylormade continues to deliver each year and it's no surprise that so many PGA Tour players made the switch for 2021. It keeps what it needed from the original SIM and made the necessary upgrades to make it even better.
I think the extra 16g weight will help so many golfers with ball flight and lowering spin. Paired together, that's more distance without changing your swing. Not to mention, there are three models to help any golfer bomb it straight off the tee. For a hands-on review of the SIM 2 driver, click here.
You can pick up your TaylorMade SIM 2 driver here or here.
2. Callaway Epic Speed 2021 Driver
Callaway has made quite a splash in the driver market since rolling out their Epic Flash in 2019, then the upgraded Mavrik in 2020. Now, in 2021 Callaway goes back to its roots by upgrading the Epic Flash to create an amazing new club to help you off the tee.
Callaway continues to innovate using the AI technology to include Jailbreak Speed Frame technology. This helps reduce twisting and increase ball speed even with off center hits. It's also more aerodynamic than ever to help any golfer effortlessly produce more swing speed.
The Epic Speed driver has a semi-draw bias and is great for a mid launch, mid spin ball flight. For a lower spin, lower launch, you'll likely want the Max LS driver. But after testing both, I actually switched from a Mavrik Subzero to a Max driver as the LS was actually too low of launch for my game.
Pros:
Classic design. This club looks great at address and love that they went back to the white, black and green color scheme.
Easy to switch. Thanks to it's classic design, it's an easy switch if you're playing a different brand. As John Rahm said on Callaway's website, "For me it was such an easy transition into Epic. It's really long, the ball speeds are high, and I know that I can control it. That makes for a great driver."
Two great shaft options. Similar to the TaylorMade, Callaway didn't skimp on the off the rack shafts. You have the option to use the Project X Cypher shaft for higher launch and spin or the HZRDUS Smoke shaft for lower launch and spin.
Available in three models. The Callaway Epic Speed, Epic Max, and the Epic Max LS. The Epic Max is the most forgiving of the three and the Epic Max is for lower handicap golfers who want lower spin. This version is most similar to the sub zero Mavrik and Epic Flash drivers from previous years.
Cons:
No sliding weight on the Epic Speed version. Unlike the original Epic driver from 2019, they didn't bring the sliding weight back and only have the sliding weights on the Max and Max LS version.
Verdict
Callaway has done it again. It's another great upgrade to help you hit it further without spending hours in the gym or trying hard to increase your swing speed. While it's not as drastic as a change as the original Epic Flash in 2019, it's still a great upgrade from the Mavrik driver from 2020.
Go here to read our hands-on review of the new Epic drivers.
If you're a lower handicap golfer, you're probably already going straight to the Max LS. But I would make sure you look at one in person first if possible as the design is very different from the Speed version. Some might not mind, while others might not enjoy the updated shape for 2021.
It's also important to note that a lot of PGA players on the Callaway team are even using the Speed version, not the Max LS. Plus, it's more of a neutral flight bias and also meant to help you keep spin under control.
For maximum forgiveness, opt for the Epic Max which helps golfers get the ball higher and has an even bigger sweet spot. It's great for beginners or high handicappers who want to invest in a great driver for long-term use.
Click here to pick up your new Callaway Epic Speed Driver. Or you can find one here.
3. Cobra Radspeed Driver
While Cobra doesn't quite get the fame of Titleist, Callaway or TaylorMade on the PGA Tour, they're great for most golfers. Luckily Bryson "the Hulk" DeChambeau has also helped make their brand more popular and more of a household name.
For 2021, they unveiled the Cobra Radspeed. This new design increases the distance between the front and back weights to help anyone gain more ball speed. Plus, the increased distance also helps with forgiveness as well and a lower spin rate.
Here's why it made our list for 2021.
Pros:
Radial weighting. This driver has 28g of weight forward on the club (12g of that is adjustable) to help with lower spin and faster ball speed. While the back of the club has an extra 10 grams of weight to help balance it out and provide plenty of forgiveness.
Three shafts available. You get to choose from the Fujikura Motore X F3 (mid to high launch), the HZRDUS Smoke Blue (mid launch) or the Fujikura Motore X F1 for low launch and spin. Plus, all clubs come with a Lamkin Crossline Cobra connect grip too.
Three models available. Cobra offers the Radspeed, Radspeed XB driver, and Radspeed XD driver. The XB is made for golfers in the 5-15 handicap range while the XD is similar to the "Max" version of Callaway or Titleist and is the most forgiving.
Cobra Connect Technology. Powered by Arccos golf, you can easily track your shots and analyze your game like never before. This helps identify average club distances, shots gained, and more with your 90-day trial of Arccos caddie.
Cons:
No sliding weights on any models.
Personally, I'm not a huge fan of the yellow/black color choice but they do offer a red/black color option as well. Colors might be a little bright for some players but at address this club looks solid.
Verdict
Cobra has evolved a lot since the King Speedzone driver and think that everyday golfers will love these clubs. Not only do they have a ton of technology but they're also a lot cheaper than most big brand drivers.
Click here to learn more about the new Cobra Radspeed. Or, you can pick one up here.
4. Titleist TSi Drivers
Titleist rolled out some awesome new drivers for 2021 with their TSi models. While primarily known for their iconic Vokey wedges and Scotty Cameron putters, their woods are becoming more and more popular for all types of golfers.
The best part is that they have a big selection of drivers so every level of golfer has the right option. The TSi series is a nice upgrade from the TS2 / TS3 of previous years as they keep innovating but still retain their great appearance.
Here is why they made our list for 2021:
Pros:
Made with ATI 425 Aerospace Titanium for increased ball speed wherever you hit it on the face. Apparently this material is extremely hard to work with but when designed properly, as Titleist did, it can help you out on mishits big time!
Multi-dimensional stability. High MOI design isn't just for forgiveness but also helps with a tighter spin range to make your misses smaller. This should help your overall shot dispersion, so that you don't have a big miss that can get you into tons of trouble.
Adjustability in the TSi3 model. Adjust the weight to one of five settings to customize your club to your swing and desired shot shape. This is a huge perk especially since a lot of drivers don't offer any models with adjustable sliding weights.
7 shaft options. This is huge as they have four stock shafts to choose from and three upgraded models too. For 90% or more of golfers, one of the four stock options will be perfect. Here's the lineup: Tensei AV white, Tensi AV blue, HZRDUS smoke, and Kuro Kage Black.
Cons:
Not cheap. Priced about the same as the Callaway Epic and TaylorMade Sim and even more if you choose one of their premium shafts.
Understanding Each Driver
Unlike most manufacturers, Titleist has four models which makes it a little more confusing for the everyday golfer. But here is a breakdown of each to help you understand the differences and find the right one for your game.
TSi1 Driver – Lightweight + Distance
The TSi1 is 460CC and is available in 9, 10, or 12 degrees. It is great for players with moderate swing speeds. This club is ultralight and has extra CG for increased launch and ball speed even without a fast swing.
This model is all about distance with it's high launch and moderately high spin. If you're a lower handicap golfer, opt for one that doesn't have as much spin.
TSi2 Driver – Emphasis on Distance
The TSi2 is 460CC and is available in 8, 9, 10 or 11 degrees. It is great for players with moderate to fast swing speeds but also looking for accuracy, not just distance. The launch will be about the same but spin will be slightly lower than the TSi1.
TSi3 – Distance + Control
The TSi3 is 460CC and is available in 8, 9, 10 or 11 degrees. It is great for players with higher swing speeds and mid to low handicap golfers. If you make consistent contact with the golf ball and are looking to get to single digits (or scratch), this is a great club for you.
The TSi3 also has an adjustable CG track design so you can slide the weight to the center, heel or toe of the golf club. Thus is a mid-launch driver with lower spin than the TSi2 or 3 models.
TSi4 – Low Spin + Max Distance
The TSi4 is 430CC and is available in 8, 9, or 10 degrees. This club was designed for low handicap golfers who want to work the ball both ways with its neutral setup.
The biggest difference with the TSi4 is the pear shape design which is pretty standard for Titleist drivers with a lower handicap verizon. This moves the CG forward and helps lower spin for increased distance. Titleist still says it's a mid launch driver but has the lowest spin out of all four models.
Verdict
These metal woods are the real deal and why great players like Justin Thomas love them. They're a big step up from the TS2/TS3 and allow plenty of customization for every golfer's unique swing.
Plus, Titliest might have the best looking driver on this list. If Batman was golfing, I'm pretty sure he'd use these thanks to their sleek, all black design. Compared to the TaylorMade or Cobra on this list, it's hard to argue that Titleist doesn't have the most aesthetically pleasing club.
But looks aside, these clubs really deliver on the results and with four models, there is one for every type of golfer out there. For the everyday mid handicap golfer, I would suggest the TSi2 as it puts a premium on both distance and accuracy. If you're a lower handicap golfer, opt for the TSi4 for lower launch and spin.
For higher handicappers who want a brand new club, go for the TSi1 for maximum distance. And if you like to adjust the weight, go for the TSi3 as it's the only driver with a weight sliding option from Titleist.
Click here to pick up the new Titleist TSi2.  Or, head over to our full Titleist TSi driver review.
The Winner for Best Driver of 2021 is:
2021 has brought us some of the most exciting and innovative new clubs we've ever seen. I always wonder every year if we've reached the peak of technology with drivers. But this year, like prior years, the manufacturers continue to innovate and find ways to create longer, more forgiving technology.
The winning driver has to send balls far and fast – and even when it feels like we've reached the limit of what club technology can do, some makers manage to take it a step further.
The top spot and best overall driver definitely belongs to the Callaway Epic Speed. As you would expect in the driver of the year, this driver is long and very forgiving. It has a great feel on contact and the sound is quite pleasant.
The runner up for best overall driver is, of course, the Taylormade SIM 2 Driver. Although both the SIM 2 and Epic Speed drivers are longer than last year's model, I found the SIM 2 to be just slightly behind the Epic Speed. I did feel as if the SIM 2 was a little more forgiving and accurate compared to the Epic Speed. Picking between these two drivers is very difficult which means you probably can't go wrong with either.
However, don't sleep on the Cobra King Radspeed Driver. It is a little cheaper than the others on this list, but you get a ton of technology, including Arccos, and a driver that can hold it's own in the distance and accuracy departments.
Selecting a New Driver FAQ
I Play a Ten Year Old Driver. How Much More Distance Should I Expect?
You might be disappointed to find out that no magic bullet exists when it comes to distance off the tee.
All things being equal – the same player, shaft length, club head size, loft, and center-of-gravity placement – even best golf driver of last ten years won't add much as far as distance, at least on perfect hits.
But, don't let that make you think twice about getting an upgrade, because who hits the ball perfectly every time?
Thanks to a wealth of new technologies, you will get more distance on slight to moderate, and sometimes, even severe mishits, which brings us to the next question.
How Much Forgiveness Should I Expect from a New Driver?
You can expect plenty. So far, golf driver reviews for 2021 have made forgiveness the winner of this year's most improved trophy.
Some brands have entirely redesigned the clubface. Others use different combinations of variable face thickness, exact CG placement, and lightweight materials to help you keep it in the middle.
Plus, along with helping you keep it straight, today's drivers will also impose far less distance punishment, on mishits, than those of not long ago.
Do Adjustable Center-of-Gravity Weights Work?
They work great if you take the same swing every time. A professional golfer will see an immediate difference in ball flight after making a CG weight adjustment.
Some manufacturers have begun to move away from adjustable CG weights because they found that players weren't using them. If you have the time and the patience to set them up correctly and have a reasonably grooved swing, then center-of-gravity weights can provide an excellent level of customization.
While it's not practical to tweak them on a regular basis, they can be used to adjust spin, launch, fade, and draw bias over the long term if your swing changes.
Also, your friends will enjoy taking bets on how long it takes you to lose the little wrench that came with your new adjustable club.
Why Would I Need an Adjustable Hosel?
Like the CG weights, an adjustable hosel provides a nice level of customization. You'll probably only set the clubs lie once, when you first get it, unless you're still growing ( or shrinking) but, it's always good to be able to get your club to sit the way you like.
Many of today's drivers will also let you fine-tune the club's loft on the fly. You can go low against the wind and high when it's at your back.
Even if you only set it occasionally, an adjustable hosel could be the difference between needing a new driver when your swing improves, of sticking with your current club for years to come.
Should I go with the Standard or Low-Spin model Driver?
Some people (we'll call them guys), will buy a $4000 barbeque to cook a hot dog, or a commercial grade circular saw to cut a piece of molding.
In those cases, although they didn't need to, going with the top-of-the-line item didn't affect their outcome.
With golf clubs, however, deciding that a club will serve you better because better players use it, is a mistake.
Most manufacturers make low spin models with professionals in mind. They do this because some of the features that give the average player the help they need work against the elite golfers who require different qualities in their clubs.
They need feel and playability while the rest of us need distance and forgiveness.
Are the New Smaller Head Drivers Harder to Hit?
You might be surprised but, a lot of golfers, not just pros, find the smaller heads are easier to hit. That's because the larger heads can be harder to square up at impact. Many also find that they're more accurate with a smaller club head as well.
If you're at the point where you can work the ball to some degree, the more modest head will be the smart choice.
In general, if your mishits rarely come on the heel or toe of the club face, than the smaller driver should be a consideration.
It won't hurt on distance either and may actually speed up your swing a tad.
How Do I Choose the Best Driver Shaft for My Swing?
More than any other feature, getting the right shaft for your swing speed will have the most significant impact on your new club's performance.
A shaft that's too stiff won't flex enough and sap your distance on a well-struck shot.
A shaft that's too weak will flex too much throughout the swing and won't release properly. You'll get too much side-spin, and even the most forgiving club head won't be able to bail you out.
Shaft length also plays an essential part in getting the most out of your driver. Manufacturers have been gradually moving towards shorter lengths over recent years. Even though, when swung correctly, a longer shaft will give you more distance, they can be harder to hit.
Go here to read more about driver shaft length and why it is so important.
Overall, most players don't lose distance with a shorter shaft because a shorter shaft makes good contact easier to accomplish.
Going back to flex, you're probably wondering how to determine your swing speed without using a launch monitor.
We're going to show you a simple method but, you must tell the truth. Answer the question "what club do I hit, on average, 150 yards.
With that in mind, the chart below will give you a pretty accurate assessment of what flex you should use, not just on your driver but, on all of your clubs.
Simple Guide to Selecting the Right Shaft
Your Shaft Flex Is… If You Hit 150 Yards With A…
X Flex (Extra Stiff) – PW or 9-iron
S Flex (Stiff Flex) – 8-iron
R Flex (Regular) – 6- or 7-iron
A or M Flex (Amateur or Senior) – 4 or 5-iron/hybrid
L Flex (Ladies) – Any club 4 or below
For discussion on premium shaft selection, you can go hear to read about our favorite golf shafts.
Discount Section: Review of 2020's Drivers
If you are itching for a new driver but don't want to drop a load of cash, you will find some very good deals on last year's models. If you are playing an older driver, you will still see a lot of upgrade at a discount.
Our Picks for Best Golf Drivers of 2020 (Best Discount Golf Drivers)
Last year (2020), we reviewed every driver on the market. These were our favorites depending on what level and type of golfer you are.
1. TaylorMade SIM Driver
After generations of the M driver line, TaylorMade has moved on to their SIM line. SIM stands for Shape in Motion, hinting at the design makeover this series received. When flipped over, the sole design is certainly attention-grabbing due to the asymmetrical nature, but this is far from being the most bizarre-looking club.
Features:
Head size: 460cc
Launch: Low
Face size: Mid
Benefits:
Powerful – Thanks to the new design, this club can provide a newfound aerodynamic quality to your swing.
Technique Assistance – The face angles of this club lend itself to assisting in your technique. The corrective face angles strive to help you accomplish straighter shots and avoid mis-hits.
Pros:
Refreshed Design. TM has incorporated an inertia generator and asymmetric sole design that work together during the most important stages of your swing.
Low Launch & Spin. This is a pro so long as low launch and a low spin results suit your style, otherwise, this may present itself as a con.
Cons:
Adjustability. This particular model offers less adjustability than other drivers out there, so this is something to keep in mind if adjustability is an important factor for you.
Custom Shafts and Grips.This base SIM model is the only club in this range that does not offer custom shafts and grips. The SIM Max Driver and Max D are good alternatives in this department.
Verdict
If you're familiar with the TM M series, this could be the perfect replacement driver. This club performs solidly overall and offers more forgiveness than the previous models this brand has seen due to the precise Inertia Generator weight placement. Check out this club here.
If you need a little more forgiveness than what the regular SIM offers, head over to our review of drivers for beginners and high handicaps and check out the SIM Max Driver from Taylormade.
2. Callaway Mavrik Driver
Callaway is a brand that been breaking down boundaries with the use of AI in its driver designs. They are proving that artificial intelligence works in design, and therefore it is here to stay.
The Mavrik Driver is the middle option of the three models in this respective range – the 'standard' club. However, the versatility of this club is anything but standard.
Features:
Head size: 460cc
Lie angle: 58°
Custom Grips and Shaft to meet your individual needs.
Benefits:
A.I. Created Distance – This club features Callaway's all-new shape to reduce drag, the Cyclone Aero shape.
Reliable – There are hundreds of positive reviews raving about this product, so you can rest assured if you decide to take the leap and purchase this bad boy.
Pros:
Consistent Performance. The new architecture of the face is incredibly strong. 6 grams less than your traditional titanium, the FS2S titanium of this club will promote maximum spin robustness, speed, and forgiveness.
Good for All Skill Levels. This club is ideal for the wide majority of golfers.
Cons:
Limited Spin. If a lot of spin is what you're looking for, then this might not be the club for you.
Compact Head. The Callaway Mavrik line has a distinct compact head look, so if that doesn't sound like your preferred aesthetic, there are other options out there.
Verdict
The standout new shape of the head makes this club a nice addition to any golfer's repertoire. The fact that this driver doesn't lean towards any extremes also contributes to its neutral flight – get yours today here.
3. Callaway Mavrik Sub Zero Driver
There are three models of the Callaway Mavrik driver – the Sub Zero option offers the smallest head at 450cc – however, it makes up for this in its adjustability and setting versatility.
Features:
Head size: 450cc
Lie angle: 56°
Interchangeable Weight
Custom Grips and Shaft to meet your individual needs.
Benefits:
Minimal Spinning – This model offers the lowest spin and launch in this range. However, depending on your preferences, this may be a downside.
Neutral Flight Bias – Expect consistency in your flight with this club.
Pros:
Interchangeable Weight. You can choose between 2 gram and 14 gram interchangeable weights. These will give you the freedom to alter your ball spin and flight.
Fast Ball Speeds. The specially designed face, A.I. Flash Face SS20, was created to promote the quickest ball speeds in each model.
Cons:
Similar to Previous Models. If you're looking for a big change in performance, you may want to look elsewhere. This model is quite similar to the other Sub Zero clubs to come out in recent years.
Smallest Head.At 450cc, this club ranks in as the smallest head amongst the Mavrik Driver collection.
Verdict
If you are the type of player who prefers a flat ball flight and minimum spin, this may be the club for you. Golfers with consistent strike patterns tend to benefit the most from the Callaway Mavrik Sub Zero Driver. If this sounds like you, check out this club here.
4. Cobra King Speedzone Driver
The Cobra SpeedZone driver is a traditionally shaped model featuring CG adjustability from back to front. This is Cobra's version of the Sub Zero Driver's from Callaway. Think workability and low spin, not max forgiveness.
Cobra's Speedzone club family is known for its Arccos grip sensors. These grip sensors pair with your mobile device on the Arccos Caddi app to help you improve your technique and strategy, which is a unique benefit.
Features:
Head size: 460cc
Spin: Low
Lower CG
Benefits:
Great for Better Players – Lower Spin and Workability for those who know how to use it.
Easy to align – This cleaner model features a neat alignment logo around the edges as well as other graphics around the edges.
Pros:
Affordable. Compared to other brands, the King SZ comes in as one of the least expensive options.
Sleek Design. Compared to other Cobra drivers, this King Speedzone club is undeniably a better-looking driver.
Cons:
Lacking Forgiveness. While this driver can hold its own, it does not offer as much forgiveness as the Cobra King Xtreme.
Louder. Some golfers tend to be putt (pun intended) off by higher-pitched, louder swings. While the difference isn't terribly noticeable with this club, it is something to keep in mind depending on your noise preferences.
Verdict
All in all, this model adds up as a solid replacement for its predecessor, the King F9. This driver is able to compete with some of the top competitors without charging the hefty price tag. If you put off purchasing the F9, snag this newer model here.
The Winner for Best Driver of 2020 is:
There were a lot of good models in last year's lineup of drivers. Quite honestly, all of these drivers on this list are very capable drivers in the right hands. But our favorite all-around driver for 2020 was the Callaway Mavrik. It has great look at setup and is the best combination of accuracy and distance on this list.
If you are a player looking for a low-spin driver with workability, the Callaway Mavrik Sub-Zero should be the first club to look at on your list.
For you guys looking for pure distance, we found the TaylorMade SIM Driver to be a little bit longer (and a tad bit less control) than the Mavrik Sub-Zero. This could be the longest driver in golf and might need a warning sticker!
Finally, the Cobra King Speedzone Extreme is a good all around driver. It is very comparable to the Callaway Mavrik. Plus, it is one of the least expensive of our favorite driver.
And that's it! Hopefully if you've read all this way you've found a new driver. If not, I'm not sure I can help you!